20080820
Despite going to sleep very very late, I woke up early and went to
Dusty's
(the diner) for breakfast by myself this morning. Brought my drawing stuff, and got cracking.
I managed to finished a poster that I started last night, and then promptly lost all ability to concentrate on drawing, and couldn't continue working on jobs that I need to get done.
So instead I read a bit of the novel that Westcott lent me,
Oryx and Crake
.
Then after a couple chapters, I made this drawing while drinking heaps of mediocre drip coffee:
8x8. paper cutout on acid-free card stock:
Detail:
And to my surprise today the eggs weren't cold
or
slimey. bonus.
20080819
This is the stamp I made for the
Liederwolfe poster
.
20080818
For those of you who missed it:
August 17th
Megazoid
,
Gislain Poirier
and
Khiasma
hosted the third ever
Bridge Burner
; A soundsystem underneath the Van Horne overpass next to the train tracks.
I was somewhere by the projector.
Video courtesy of
Darren Curtis
20080817

This is a 40-second preview
of a song I wrote with Adam (
miracle fortress, adam & the amethysts
) and Katherine (
mussaver, my people sleeping, coal choir
).
20080816
I don't even know where to start with this..
At 4:21 he does a really convincing Rappers Delight.
More at
www.mcrorie.net
originally found at
matrixsynth
20080811
Another free mp3!
take anything.mp3
Ruby plays this song with her band
My People Sleeping
. (I produced their EP for them. go check it out!)
This version is a rough sketch--you can hear a truck passing by the window on St.V in the ambient track. I didn't feel like closing the windows, and that is what I got for my lazyness. It is still very nice, and the rawness is charming.
We just threw it together one lazy summer afternoon for kicks before watching my
favorite fantasy movie of all time: WILLOW
...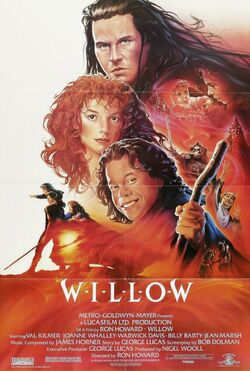 Which for some reason makes me feel the same way
Christian the Lion
does.
20080804
This is a preview of something I'm working on right now:
20080802
When I cut a stamp for making a patterned background, or whatever, I regularly test stamp it on a page to see where I'm at.
Usually the page ends up looking something like this:
Here is an animated gif of the stamp evolving (I just learned it is supposedly
officially
pronounced "jif". gross).
Gickr only allows 10 frames, but its kinda fun anyway.
...Unfortunately I can't find any art that I made that actually uses this stamp pattern.
20080801
(I found this picture here:
commons.wikimedia.org
)
(apparently it still works too)